Magazine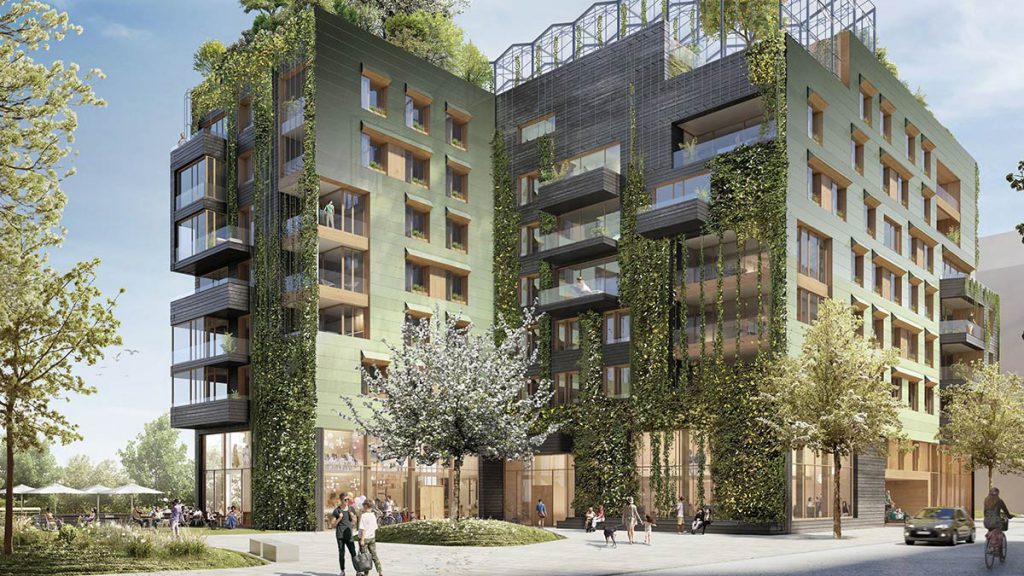 Co-housing 2.0
Three tonnes of lettuce and vegetables annually will be farmed on top of the We-House, a timber construction project in Hamburg's HafenCity. The on-site restaurant serves meals for residents of this sophisticated eco-house at cost price.
When youngsters come home to the We-House after school, they go straight to the in-house canteen for an organic meal. The ingredients are grown in a special hydroponic greenhouse on the roof, which truly redefines the description "locally sourced". And in the evening, parents can sit down to an after-work meal without having to lift a finger. The concept has been created specifically to save energy, packaging waste and transport. A project app has even been developed especially for booking electric cars, guest rooms, and visits to the sauna.
An exemplary ecological footprint
The We-House is being built in Hamburg's Quartier Baakenhafen, in the HafenCity urban development area. It will be a timber building with greened facade, carbonized wooden cladding and photovoltaic system. This sustainable construction concept is not limited to the use of ecological materials and renewable energy, though. Above all, the house aims to boost the community feeling and ensure that each resident benefits from an exemplary ecological footprint.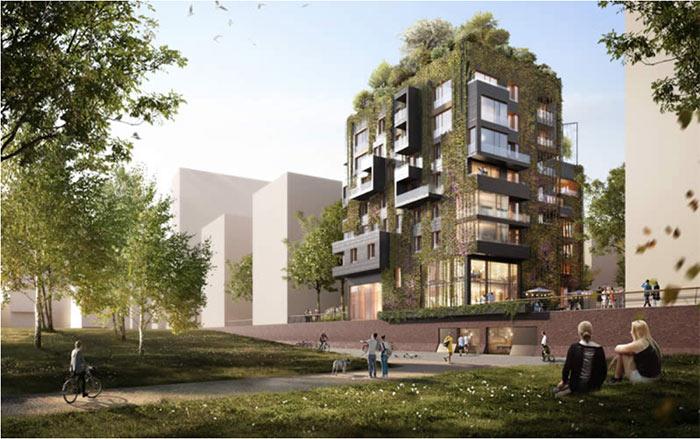 Expressed in concrete figures, the footprint is two global hectares (gha) per person. This unit refers to the biologically productive area necessary to enable a person's standard of living over the long term. In Germany this figure is currently 5.3 gha on average – much higher than the worldwide goal of 1.6 gha per person.
Housing model of the future
We-House is the brainchild of the project development team at Archy Nova. It is a housing model that is intended to provide solutions to numerous modern-day problems. The mission statement of We-House reads: "We live in a world where the costs for renting and buying property are exploding. Where people are feeling increasingly lonely, and where consumption of resources is rising. Where healthy means expensive, in comparison with ecologically unfriendly products."
It is time to show that something new is possible, by pooling good ideas that actually improve our quality of life.

Archy Nova, project developer
To counteract all these negative trends, the "brand for co-housing in the 21st century" is taking a three-pronged approach: a community-based method, an innovative construction concept and also holistic, circular thinking. "It is time to show that something new is possible," promises the developer, "by pooling good ideas that actually improve our quality of life."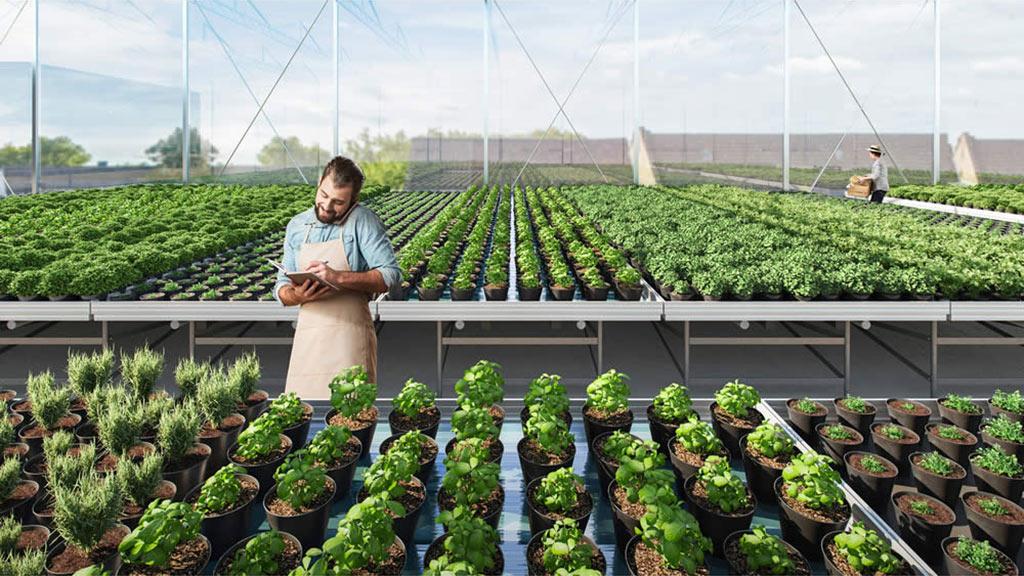 80 percent less primary energy
The prizewinning design for the eco-house was developed by Eble Messerschmidt Partner Architects from Tübingen, Germany. Low-emission construction materials such as wood ensure an 80 percent reduction in the consumption of primary energy. The materials used can be fully recycled at the end of their lifecycle.
If living requirements change, a We-House owner can move to a different apartment in the house. Or to a completely different We-House. "This is made possible by our shared ownership model, which allows an entirely new kind of freedom," the description reads. The project is currently planned at five sites across Germany, and is set for expansion.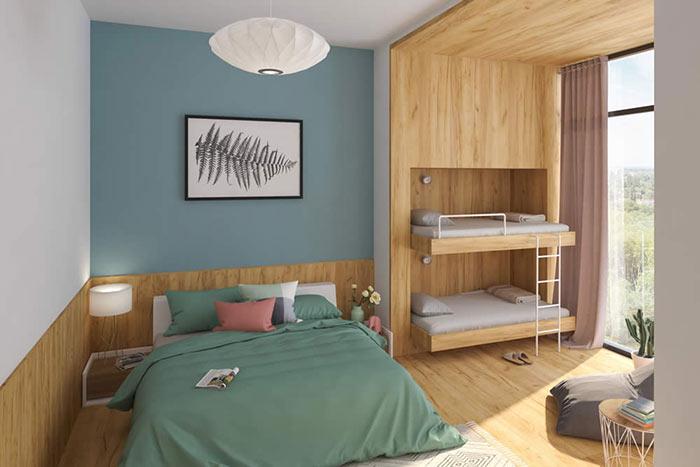 Low operating costs
An ingenious energy and material flow concept uses existing resources that originate in the house. For instance, the greenhouse uses greywater and backwash water following treatment. All the hot water needed in the We-House is supplied by waste heat and solar electricity.
Electricity and water metres are unnecessary as "the water cycles and the energy concept make electricity, water and heat so inexpensive", as the project team explains. The We-House boasts low operating costs over the long term and insurance premiums at half the usual price as the design makes burst pipes almost impossible.
It really seems as though this faultless living environment has virtually everything. Where they were lacking in expertise, the developers sought the necessary advice from external specialists. Knowledge of organic food, roof gardening and environment experts was integrated in this way.
Text: Gertraud Gerst
Translation: Rosemary Bridger-Lippe
Renderings: Moka Studio, Hamburg
Other articles
that might interest you