Magazine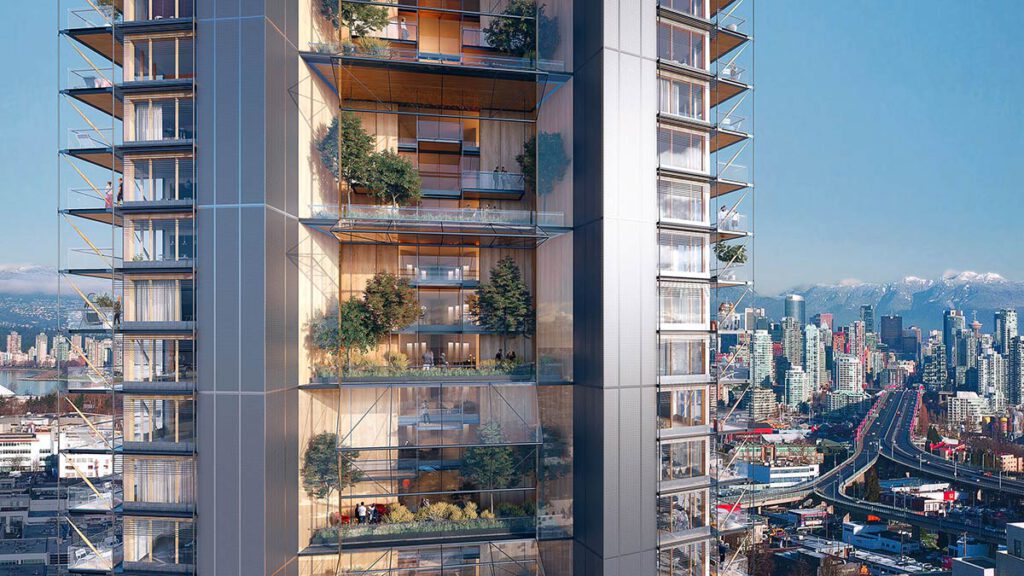 The tallest passive house in the world
Canada's Earth Tower aims to outshine all existing timber high-rise buildings. Its energy concept means that this 40-storey skyscraper in Vancouver will be the world's tallest passive house.
This project is designed to revolutionize the construction industry. As a combination of the most ambitious environmental goals currently in existence, the 40-storey showpiece aspires to show the world how buildings should be developed in the age of climate change. Limitations? None at all. Or at least these were the instructions given to architectural firm Perkins + Will. The design of Canada's Earth Tower in Vancouver was their responsibility. And almost in passing, the building will lay claim to the title of the "world's tallest hybrid timber tower". Although admittedly this title is changing hands with remarkable frequency right now.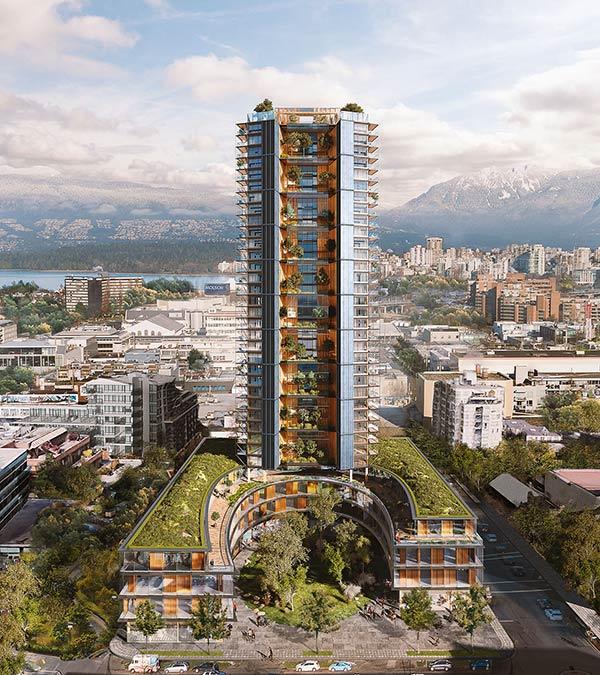 The Earth Tower will be built as a mixed-use project on a plot of land on Eighth Avenue, near Vancouver's Burrard Slopes district. The architects and developers at Delta Land Development have ambitious plans. In timber hybrid design and rising around 150 metres into the sky, the tower also conforms to passive house standards. In other words, the building will not require a heating system. Passive sources will supply the required heat. These sources include solar energy and waste-heat recovery from humans and machines.
Passive house standards from Darmstadt
And so Canada's Earth Tower will definitely outclass what is currently the world's tallest passive house: the Bolueta tower in the Basque city of Bilbao. This black, block-like building stands 88 metres tall and is listed in the Guinness Book of Records. Closely followed by a student hall of residence in Manhattan which is just two metres smaller.
We are showing the world that we can – we must – design better buildings to affect real change.

Perkins + Will, architects
The world's first passive house was completed exactly 30 years ago in Darmstadt, Germany. Therefore, the city is also home to the Passive House Institute, which monitors adherence to the passive house criteria. "Certification means comprehensive quality assurance to ensure that the high level of energy savings and ideal living comfort are actually achieved," explains the Institute.
A building without emissions
While aspiring to meet an annual energy goal of 40 kWh per m², the designers want to go even further than Vancouver's Zero Emissions Building Plan. The city aims to use this plan to create uniform guidelines amid the confusion surrounding different ways to calculate emissions footprints. Currently there is no uniform certification for the construction of a zero-carbon or zero-energy building.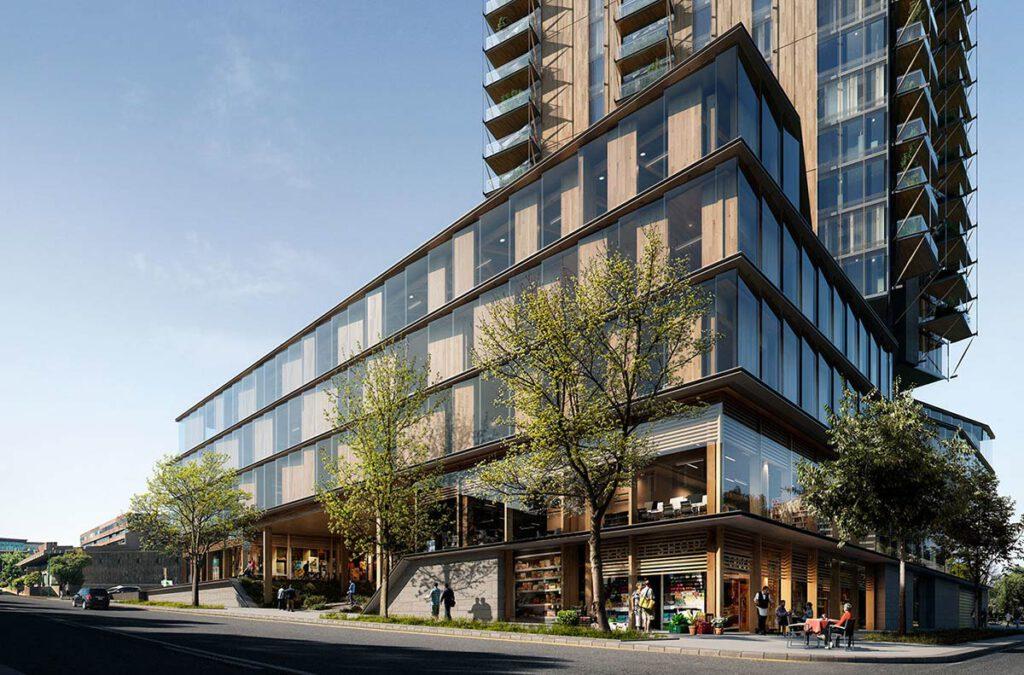 In recent years numerous buildings and settlement projects that aspire to offset their primary energy needs and the associated CO₂ emissions have been completed around the world. But the methods used to calculate these details differ greatly. And now there are also construction projects that create more energy than they consume. One of these Plus Energy buildings is the spectacular Svart Resort by Snøhetta, which is currently being developed in Norway.
Benefits for the community
The concept behind the Earth Tower in Vancouver, Canada, aims to improve the quality of life in urban residential high-rise buildings. Future inhabitants of the tower will have access to south-facing winter gardens that are three storeys high. Each one of these lush winter gardens will be shared by 12 to 18 households. An additional glasshouse is situated on the roof terrace, where a bird's eye view of the city and its harbour can be enjoyed.
Creating biodiversity and public space will allow the architects to offer the community a number of benefits. "By working with a visionary client, we are showing the world that we can – we must – design better buildings to affect real change," say the architects at Perkins + Will.
Text: Gertraud Gerst
Translation: Rosemary Bridger-Lippe
Renderings: Perkins + Will
Other articles
that might interest you