Magazine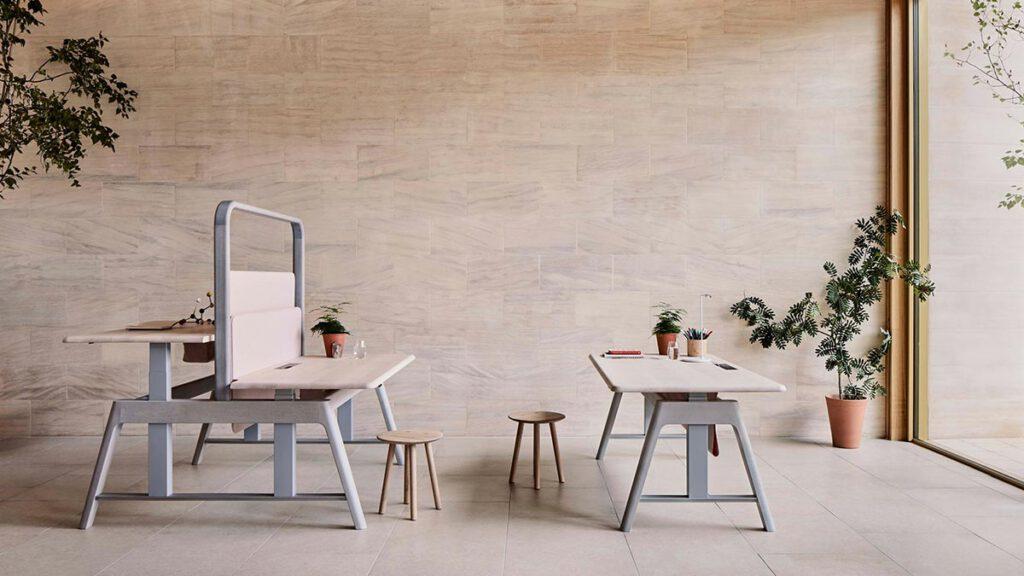 Feel-good furniture
Designed by US architect David Rockwell, built according to WELL Building Standard principles. The Sage Collection by British furniture maker Benchmark is good for humans and the environment.
A healthy and sustainable working environment has a positive effect on physical and mental health. This is common knowledge. And ever since a connection between healthy workplaces and a considerable improvement in corporate performance was proven in a number of studies, offices really have grown healthier. The global WELL Building Standard is the most significant certification in this area and has been awarded to buildings in over 60 countries so far. Needless to say, this calls for furniture with a corresponding eco-label as well. British furniture maker Benchmark has oriented designs for the Sage Collection on the WELL guidelines.
Non-toxic and biodegradable
New shelves, tables, chairs, upholstered furniture and carpets are often made with many different harmful chemicals. The large amount of pollutants released by the plastics, adhesives and lacquers used can result in the interior air frequently being more heavily polluted than the air on our streets. This was concluded by the Munich Environmental Institute back in 2005.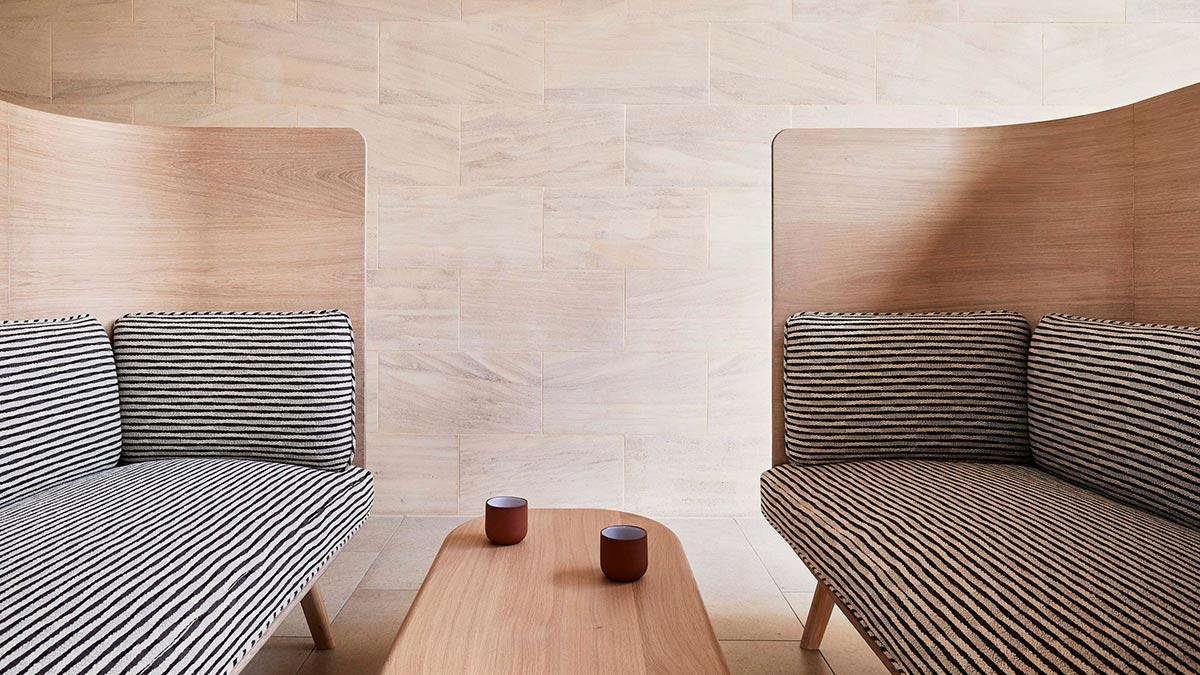 While conventional quality seals usually only certify a reduced use of pollutants, the furniture manufacturer from the English county of Berkshire has gone a step further. Red List Free labelling guarantees that their products are entirely free of harmful toxic chemicals. Instead of conventional foam padding, the upholstered furniture uses biodegradable materials: coir, latex and sheep's wool.
Closed-loop design
Benchmark explains their mission: "Our non-toxic furniture is made with natural materials, colours and textures, soft profiles and ergonomic shapes, to create spaces that are more human, welcoming and personal." Ever since their origins in 1984, the corporate focus has been on sustainability in both material sourcing and production.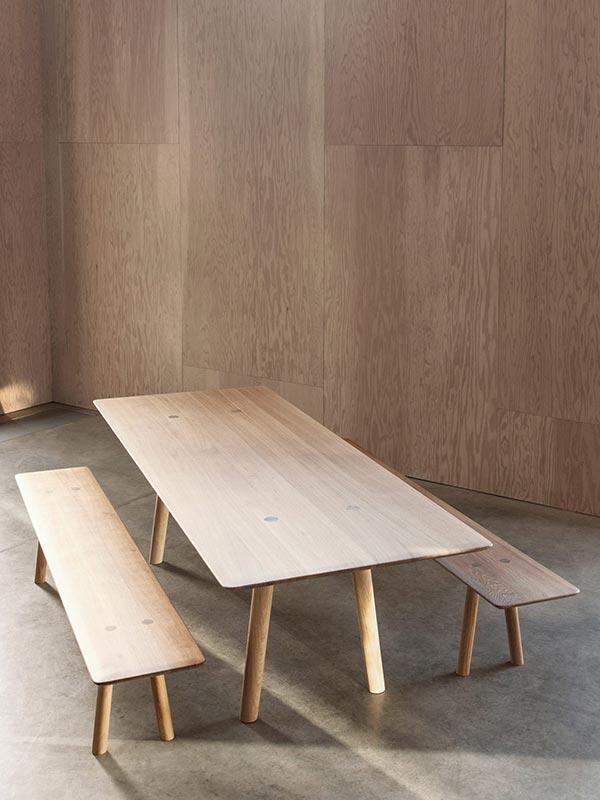 Our non-toxic furniture enables us to create spaces that are more human, welcoming and personal.

Benchmark, furniture maker
The management chose to invest in Life Cycle Analysis to examine the sustainability of their core product collections, "to demonstrate the low environmental impact" of their furniture. In keeping with the Cradle to Cradle concept, Benchmark also offers a "Take Back" scheme in the event that a product is no longer needed. The furniture is then restored, re-purposed or donated to charity.
The Sage Collection
Benchmark introduced the Sage Collection at the London Design Festival in 2019. The design of this innovative, sustainable furniture was the responsibility of architect and designer David Rockwell, who has become known for his furnishings for high-end restaurants and also his theatre set designs.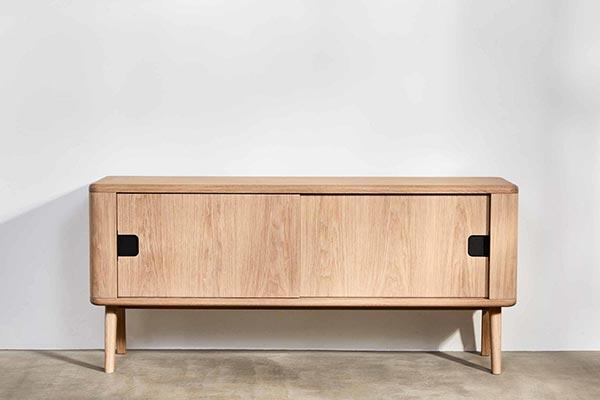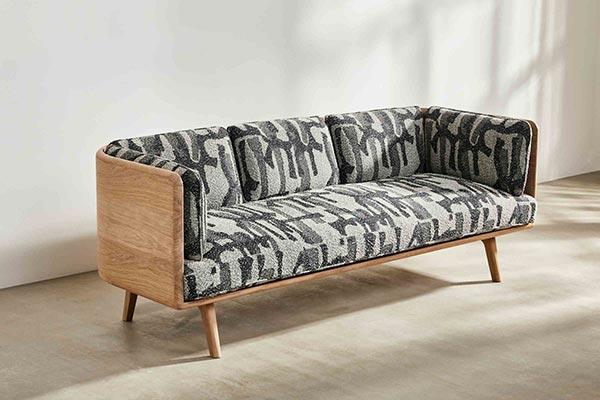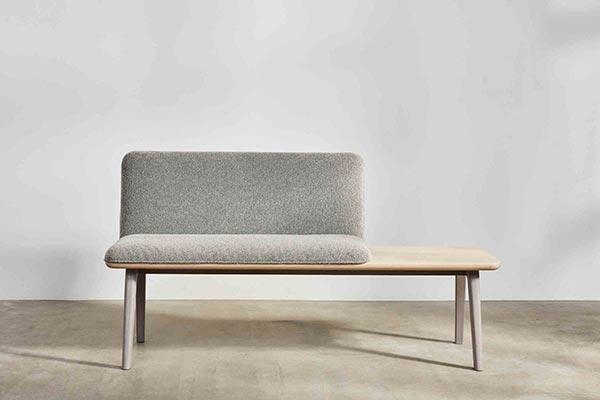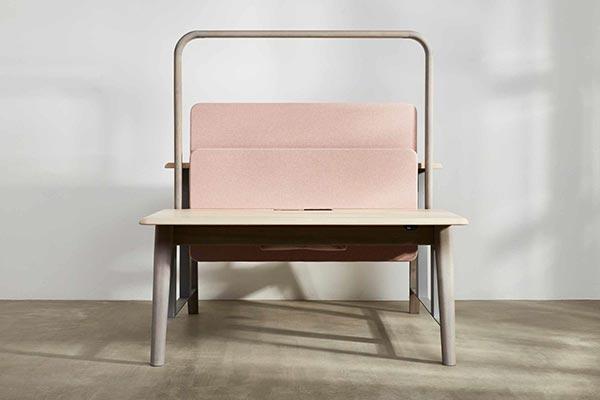 The furniture in the Sage Collection is made entirely from natural, non-toxic materials. It also maximizes ergonomic comfort in line with the WELL Standard. For example, the Sit-Stand Desk – inspired by a drafting desk – is height-adjustable at the touch of a button and allows users to sit or stand while working.
Despite its solid wood design, the desk appears almost delicate. Unattractive cables can also be neatly tidied away in a felt bag. Sage is a collection of workspace furniture, ranging from curved timber-frame sofas and benches to standing-height tables and storage furniture.
Cooperation with Sir Norman Foster
The furniture maker likes to work on designs in collaboration with renowned architects. It was a partnership with Foster + Partners that produced the OVO Collection: timeless, solid timber furniture as pieces that are built to last, to be passed down from one generation to the next, in the knowledge that furniture longevity takes care of the environment as well.
Text: Gertraud Gerst
Translation: Rosemary Bridger-Lippe
Photos: Benchmark
Other articles
that might interest you